Finding the perfect wedding venue can be a daunting task. You want a place that is both beautiful and unique, and you need it to suit your budget and meet all of your needs. Fortunately, Northwest Arkansas has plenty of amazing venues that are sure to make your special day truly unforgettable. If you're looking for a beautiful venue to tie the knot, look no further!
From rustic chapels to chic urban spaces and modern art museums, here are 6 of the best wedding venues in Northwest Arkansas: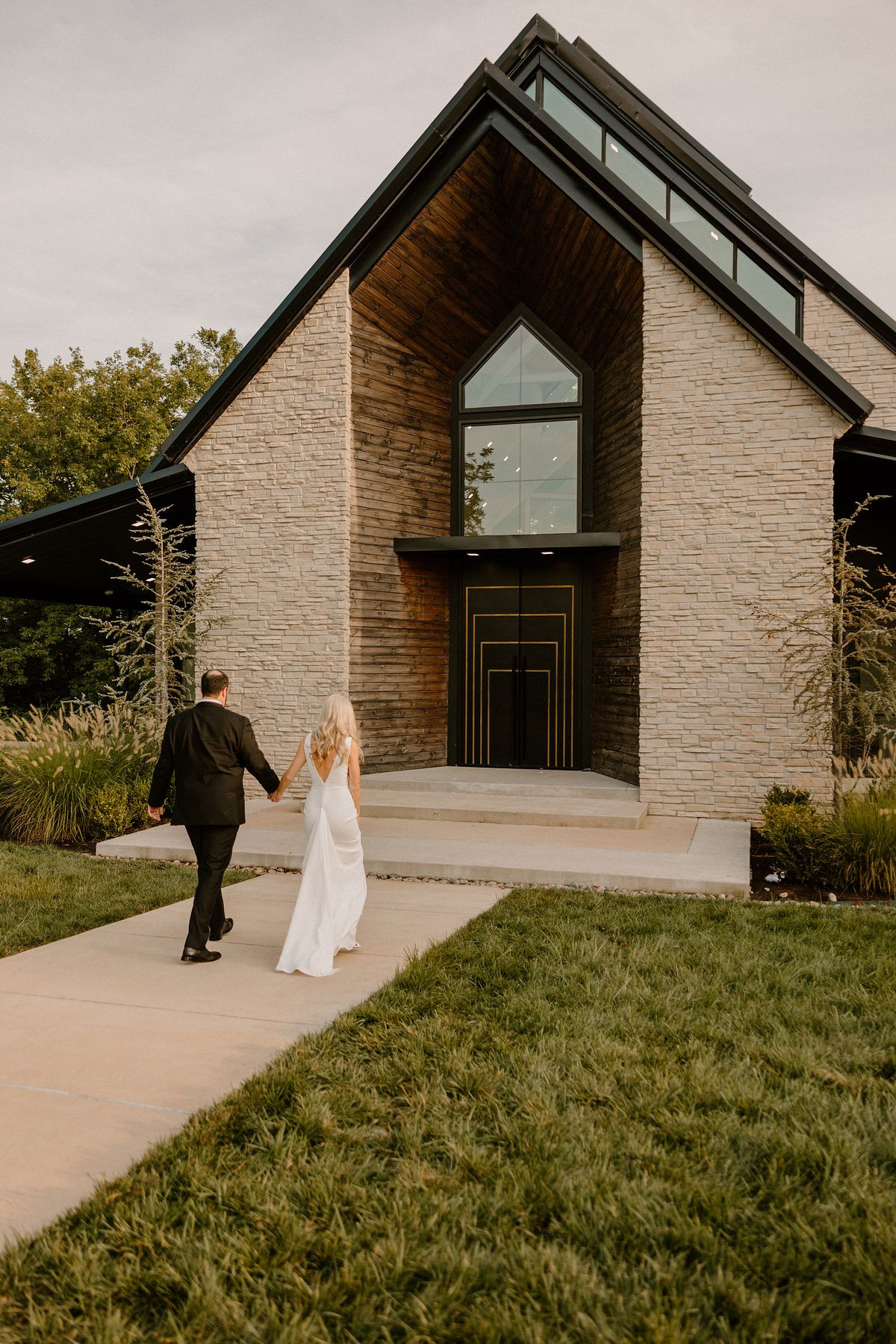 From the rolling hills of Cave Springs, Arkansas, The Osage House is a one-of-a-kind venue that offers three distinct spaces. At The Reserve, you can enjoy 299 indoor seating and outdoor seating in the covered breezeway and lush lawns. The Chapel's glass walls and doors give an indoor/outdoor feel, while The Hall provides timeless decor with modern touches for up to 428 guests. With plenty of parking and stunning views, this picturesque setting is ideal for any wedding day celebration.

The Osage House has state-of-the-art lighting and sound systems and its 54 acres offer endless possibilities for unique moments through creative photographs or outdoor activities. Your dream wedding can come alive at The Osage House; from capturing special memories in stunning photography to memorable outdoor activities in this stunning setting – everything you need for your perfect day is here!
Experience breath-taking beauty and a truly remarkable setting for your special event at The Stone Chapel at Matt Lane Farm. Perfect for weddings, it includes a large stone chapel with antique doors and stained glass windows and separate bride and groom quarters with restrooms as well as a piano, in-house sound system and more. 
Built in 2007, the stone chapel can seat up to 250 people. The reception area includes banquet tables and chairs, bar shells/ drink stations, small DJ table, cake table and a sweetheart table - everything you need to make your wedding or event a memorable one. The rustic stone pavilion offers a catering work room, two bathrooms and a fireplace; outdoor patios provide an enchanted atmosphere with decorative lighting. Ample parking ensures that you can share this magical day with all of your family and friends in comfort! The grounds of Matt Lane Farm will provide a beautiful backdrop for your special day. Get lost in the stunning views from the chapel overlooking a beautiful field of horses, while a gravel lane is illuminated with warm lighting to add an extra romantic and picturesque touch to your celebration. Stone Chapel at Matt Lane Farm offers you everything you need to have the perfect wedding day, and its breathtaking beauty makes it the ideal location for your special moment together. It also offers an outdoor stone chapel that allows you to celebrate your wedding day in a natural setting.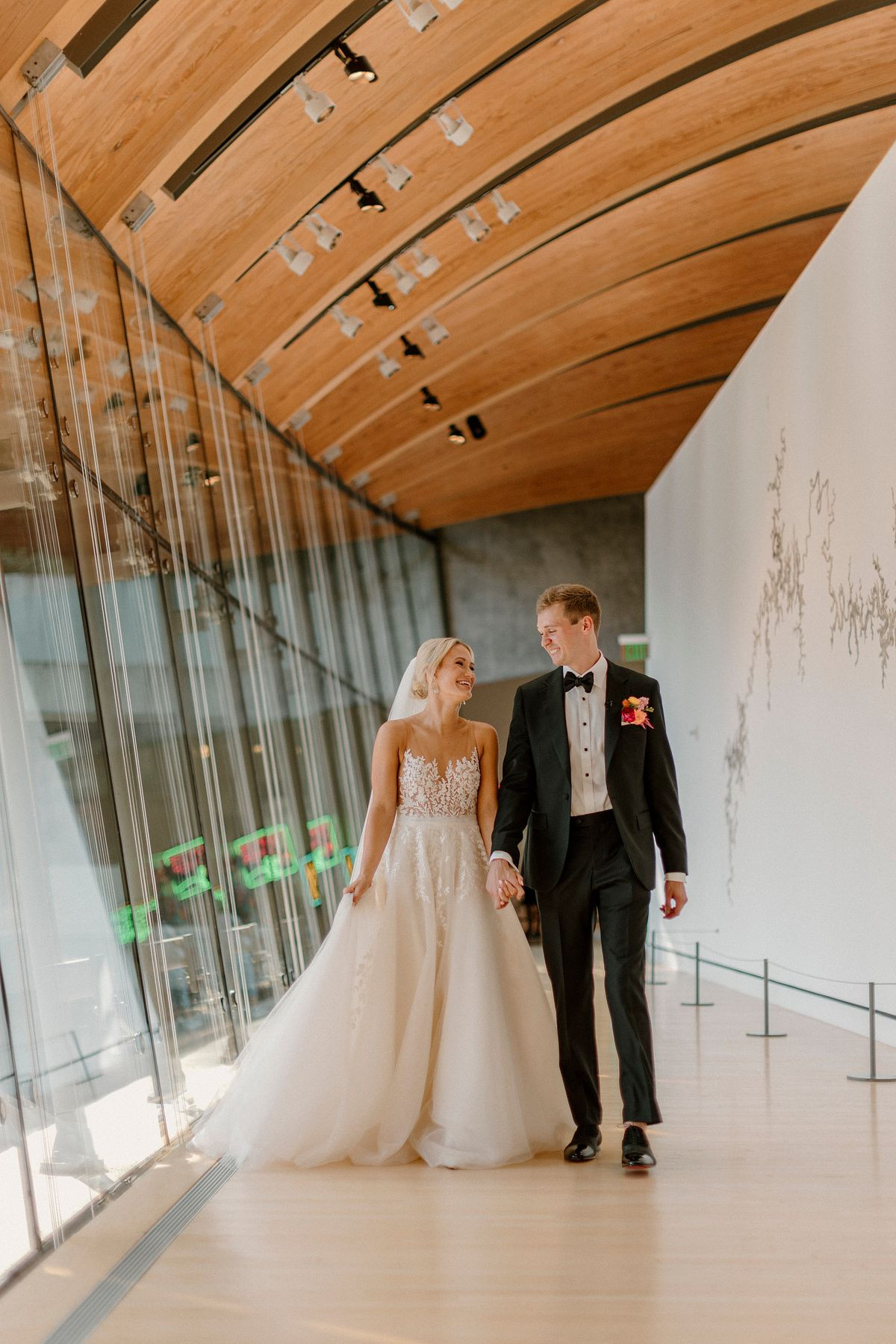 Crystal Bridges Museum of American Art offers a truly unique, stunning, one-of-a-kind setting for weddings. Located in Bentonville, Arkansas, this museum is home to numerous works of art from the 18th through 21st centuries. With its unique blend of natural beauty and cultural history, the museum offers an unforgettable backdrop to your special day. From the towering trees of Crystal Bridges' 120-acre forest to its beautifully designed buildings featuring Frank Lloyd Wright's Bachman Wilson House, this venue will create an unforgettable atmosphere like no other. You'll find that beneath the glass and wood atrium, the Main Hall offers spectacular views of nature as well as 5,000 square feet of space for your guests. The outdoor terrace also boasts panoramic views of the museum grounds and pond. Whether you're looking for an intimate ceremony or an extravagant affair, Crystal Bridges can provide the perfect backdrop to celebrate your special day. Guests can enjoy the majestic beauty of the grounds, which include serene streams, meadows, and trails surrounded by native plants, flower beds and towering trees. 
With access to amenities such as lighting effects, sound equipment and onsite catering, your special day will be picture perfect! Plus, you can enjoy the luxury of having your wedding at one of the most beautiful spots in the country. While this comes at a cost, the experience is worth every penny - making it a worthwhile investment for those looking to create an unforgettable experience they will remember forever. Plus, the museum is home to an impressive collection of American art that spans five centuries - so you and your guests can admire masterpieces by iconic figures such as Andy Warhol and Georgia O'Keeffe while celebrating your special day.

The Ravington in Centerton, Arkansas is a magical and unique wedding venue with an incredible story. Built in the 1930s, this stunning location has been home to countless weddings over the decades, offering an intimate and romantic setting for your special day. With its beautiful architecture and lush landscaping, imagine celebrating your special day surrounded by a romantic setting that feels like you've been transported back in time. What's more, The Ravington offers several packages that make it easy to create an unforgettable experience. From decorations to catering – they have all the details covered so you can focus on creating memories that will last a lifetime. It also includes rental of the facility from 9:00 AM to 1:00 AM as well as no charge for use of space for engagement/wedding photos during regular business hours. Other amenities include site manager to maintain restrooms, building maintenance, trash disposal, 2 custom made bars, tables & chairs for 150 people, a portable sound system, specialty up-lighting, and a uniformed police officer to assist with traffic & street crossing. With a maximum capacity of 300 for sit-down dinner and dancing events with a DJ, and 450 for indoor/outdoor cocktail parties, The Ravington is the perfect place to make your special day truly extraordinary.

The Ballroom at I Street is an unparalleled wedding venue offering a classic, grandiose experience...here you can forget the traditional wedding venues and opt instead for something timelessly elegant. With a stately, classic love of beauty and grandeur in mind, Danise Smith and daughter Breann Ashford renovated the 1930's home on I Street in Bentonville as an event venue and bridal party house. Against the backdrop of more rustic, chic venues in Northwest Arkansas, The Ballroom at I Street stands out with its polished white walls that provide the perfect canvas for couples to express themselves without conforming to pattern or color. From the grand bridal suite to the party room, this is a venue that allows couples to customize every aspect of their special day without compromising on beauty. With complete personalization capabilities and a calming atmosphere to boot, The Ballroom at I Street is a truly exceptional wedding venue.

With its open-concept space and clean, modern design, Record Downtown offers couples a unique way to make their special day truly memorable. Initially a mid-century car dealership turned printing house for the Record Daily Newspaper, it has been fully renovated to offer a stunning space with wooden-barrel ceilings, exposed brick walls and polished concrete floors. All of these details combine to make your event truly one-of-a-kind. From their rustic bar to the sprawling outdoor patio, there are endless opportunities for you to create a unique experience for both your ceremony and reception that your guests will never forget...and with its classic Americana charm and modern amenities, this space is perfect for both an intimate celebration and a grand affair. And with two spaces available to rent – Record North and Record South – you can be sure to create a one-of-a-kind celebration that your guests will cherish for years to come. On top of all this, there is also the option of half or full day access plus complimentary one hour rehearsal - based on availability - so that you can plan your celebrations exactly how you imagined it!